BOTOX® - although off labeled for many uses such as treatment of hyperhidrosis (excessive sweating) Botox is able to treat wrinkles by inhibiting release of acetylcholine which causes weakness of muscles that create wrinkles. Beneficial effects are seen within 1 to 7 days and can last for 4 to 6 months. Sequential treatments are necessary to maintain effect. It is most commonly used at the forehead, glabellar area (junction between the forehead and nose), the nasolabial crease (junction between the upper lip and cheek), the bunny lines (on the sides of the nose), the crow's feet area (adjacent to the eyes), the dimpled chin, and neck bands or jowl area.
FILLERS - We provide Galderma (Restylane) and Allergan (Juvederm) filler product lines which consist of 8 options of fillers. Fillers are used to fill in or plump areas where tissue has been lost with age or weight loss (there are many contributing factors). As the face ages, volume is lost and there are a variety of options for filling the face.  Superficially, the most common fillers are Hyaluronic Acid which has become a huge component of cosmetic treatment and skin care. Hyaluronic acid is a glycosaminoglycan which is a normal component of skin and the human body and is important in skin hydration. Its presence attracts water, thickening skin in the area of injection. Since it is a naturally occurring substance, an allergic reaction to hyaluronic acid is not possible although it is possible to have an allergic reaction to a preservative in a particular product. Hyaluronic acids are thin liquids which are easy to inject and are ready off the shelf. Hyaluronic acid products are frequently used for fine wrinkles, perioral creases, lips, and smile lines by injecting in the mid-dermis. Topical anesthetic or field blocks are frequently used, but now these products are available pre-mixed with lidocaine.
OXYGENEO 3 IN 1 facial system – Clinically proven OxyGeneo® technology results in unparalleled skin nourishment & oxygenation, for smoother complexion and younger looking skin. Results are seen after only one treatment.
MICRO-NEEDLING -  (aka Collagen Induction Therapy or CIT) treatments improve fine lines, acne scars, stretch marks, traumatic scars and improvement of the skin's textures, tones and color (hyper-pigmentation and sun spots).  This concept has been around since the 1990's and shows to rebuild collagen and elastin and enhances the effects and absorption of topical agents which penetrate deeper into the skin.
LATISSE® - (bimatoprost ophthalmic solution, 0.03%) is a topical treatment for hypotrichosis—short and inadequate eyelashes. It is FDA-approved for application to the upper eyelashes to create longer, darker, and fuller looking lashes. Latisse is applied nightly to the upper eyelashes only. Lower eyelash treatment is not advised and the act of blinking can transfer some of the product to the lower lash line. Longer, fuller lashes that are greater in number will begin to take effect in 2 months. Latisse takes full effect at approximately 4 months of nightly use. Once the full effect of Latisse is reached, some patients may be able to maintain their lashes by using Latisse less frequently (3-4 times per week).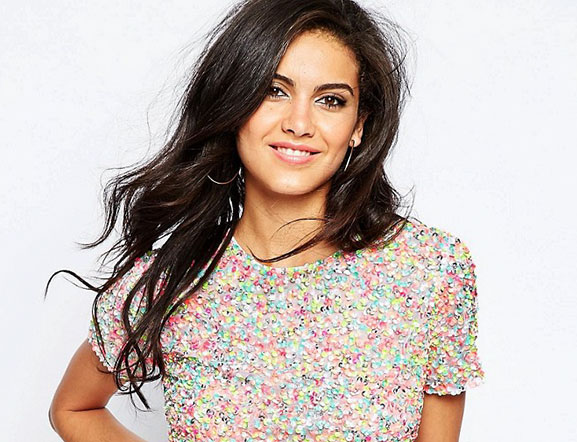 DERMAPLANING : Get glowing skin without the downtime! Dermaplaning, or epidermal leveling, is a carefully performed exfoliation that involves the use of a surgical blade to remove vellous hair (peach fuzz), dead skin cells, and impurities. Dermaplaning helps to polish the skin, creating a radiant glow and is an excellent add-on with many of our other services.
THE PERFECT PEEL - Rejuvenate your skin and leave it looking younger and healthier after just one application.  The Perfect Peel requires no pre-peel skin preparation and is fast acting and easy to apply.  It greatly improves acne, acne scars, melanoma, post inflammatory hyper- pigmentation, age spots, sun damage, large pores, fine lines, and poor skin texture.
Clinically proven to treat pigmentation problems, acne, and stimulate collagen production.  A unique blend of alpha and beta hydroxyl acids plus retinoid acid with mild post-procedure peeling.  Helps fight the effects of time, sun damage, and environmental stress.  Dramatic results are seen with this series.
PCA Skin Peels – Chemical peels are an important part of skin health. As an effective treatment option for most skin types and concerns, they improve tone, texture, fine lines and wrinkles, breakouts and dark spots and leave a healthy glow.
Baby Foot natural foot exfoliating peel - Not only does baby foot exfoliate away unwanted skin, it treats foot odor, athlete'sfoot, dry, rough, cracked skin, and helps with blood circulation. All natural baby foot contains 17 kinds of natural extracts which have a high moisturizing power and astringency, thus the sole becomes smooth after peeling.
REVISION SKINCARE - For over 25 years, Revision Skincare has provided physicians with clinically proven, high-performing skincare products.  Using only the purest, most efficacious ingredients, the Revision Skincare collection was formulated to provide targeted solutions for enhancing skin's appearance and reducing signs of aging.
Innovation from TEOXANE LABORATORIES medical aesthetic research.  The high-does RHA helps to reactivate skin's natural mechanisms of deep regeneration: cell renewal and tissue restructuring.  Action combined with enhanced antioxidant protection.  Experience second skin texture with high hydration power and instant tightening effect.
MEG 21products reverse skin aging and wrinkling, stop glycation inflammation and oxidative stress, boost collagen production, target toxic sugars in the skin, even skin tone and reduce age spots.  This emulsifying product is great for all skin types, all ages and is a natural product
LA BELLA DONNA - Our ex-luxury mineral product line formula is comprised of four all natural ingredients that work together to balance the moisture of the skin and bring out your skin's natural radiance. Perfect for all ages and all skin types and great for acne prone skin.  The foundations contain SPF as well as luminizes skin tone immediately upon application.  Make a complimentary appointment and try some of our products and ways to apply the cosmetics.  It's so easy, you'll be so happy you did!
Epionce Skin Care - Epionce is formulated to help unleash the natural potential of your skin. Their unique approach provides a blend of key botanical ingredients to reveal healthier-looking skin that can help improve the visible effects of aging – giving you smoother, more radiant skin.
Epionce's gentle and effective formulas are paraben, fragrance, sulfate and gluten-free. Restorative botanical ingredients incorporate powerful multifactorial antioxidants along with barrier boosting cholesterol, ceramide and free fatty acids in proven concentrations to improve the overall health and appearance of the skin. Unlike many other products on the market, Epionce does not contain harsh ingredients that irritate the skin or cause unnecessary dryness. The result is healthier, younger-looking skin!
Sunless Tanning - Our Golden Star Beauty Line tan extender is not a normal body lotion. It is specially designed to extend the life and look of your tan – whether it is from self-tanner, spray tan, indoor tanning bed or sun. It also works as a daily moisturizer. It contains a low percentage of DHA, an ingredient that makes the product effective and different from normal body lotions. Because of DHA (which extends the life of your tan), you need to wash your hands after application to prevent unwanted stains on your palms. Although, despite that ingredient, the product does not work as a self-tanner. Golden Star Beauty products are paraben free, cruelty free, vegan, gluten free and made with certified organic oils and extracts.
Alastin Skin Care - ALASTIN Skincare® is the fastest-growing physician-dispensed skincare brand, with innovative, scientifically proven and clinically tested products. Founded in 2015, ALASTIN Skincare provides a comprehensive collection of cutting-edge products for optimal procedure results and daily skincare regimens. They strategically focus research and development on innovative products with the greatest potential impact for patients and providers.
Their team's mission is to bring the highest levels of pharmaceutical science and innovation to the physician-dispensed skincare industry while creating a new category of products designed to be synergistic with procedures.